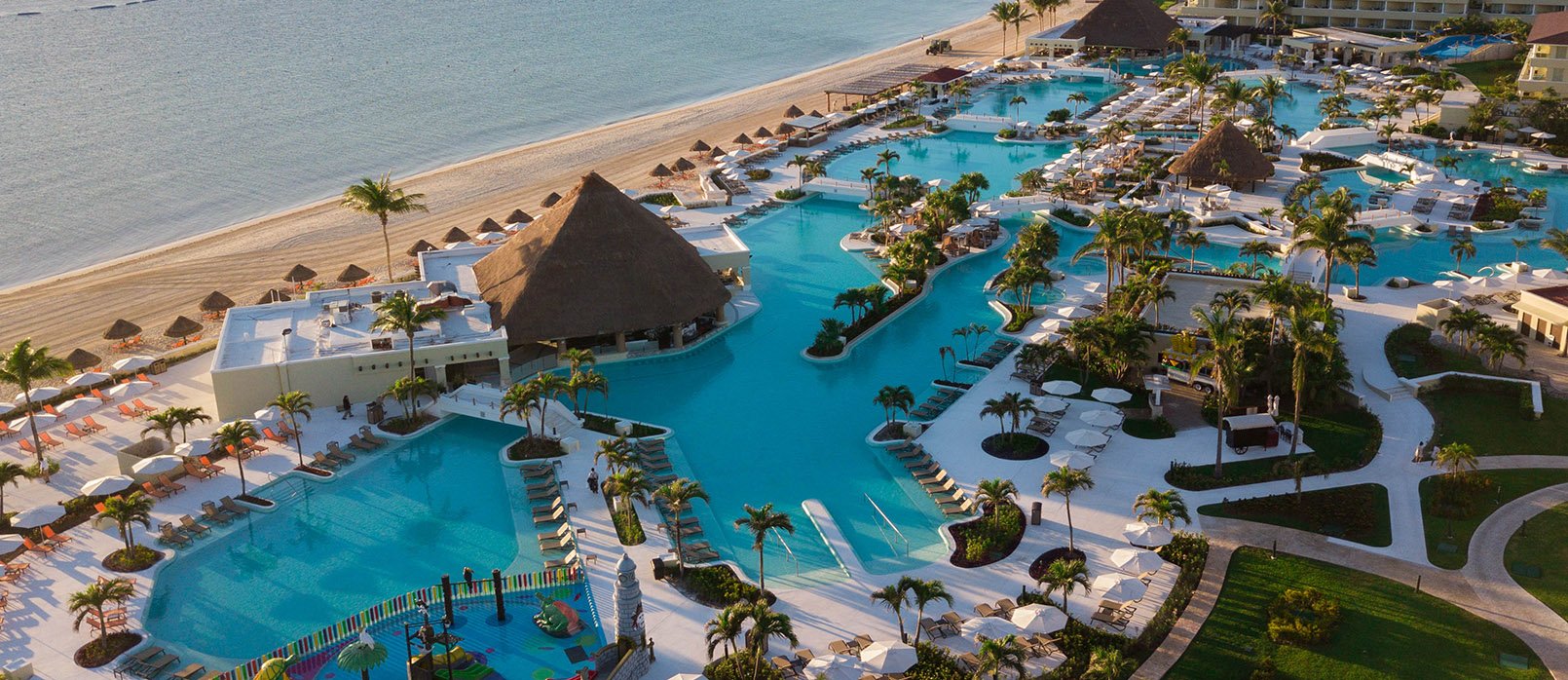 There's a lot to love about cruising. However, as the current pandemic continues to cause waves across the cruising industry, many loyal cruisers are turning their vacation eyes more and more to all-inclusive resorts. Here's how Palace Resorts compares, and often excels, over cruising.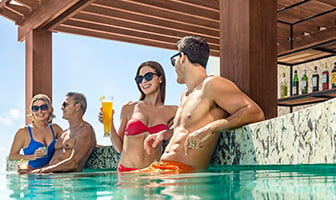 All Inclusive is Key
Palace Resorts surrounds you with lavish accommodations, 24-hour room service, world-class dining across numerous onsite restaurants, wireless Internet, even bottles of top-shelf spirits in your room — all included in the price of your stay.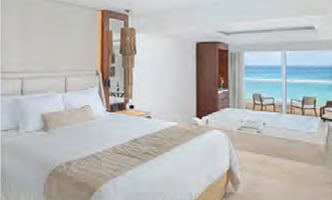 Larger, More Luxurious Rooms
Rooms at Palace Resorts are mostly over 400 square feet, with some exceeding 1,000, complete with luxurious bath amenities, a fully-stocked minibar, a welcome bottle of wine, and many with in-room double whirlpool tubs.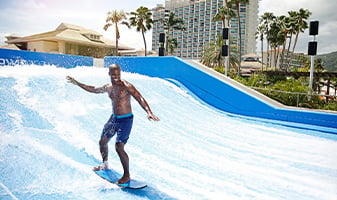 Activities & Entertainment
From relaxing spas, golf courses and trendy nightclubs at adults-only properties to waterparks, bumper cars and nightly entertainment at family-friendly resorts, you'll have plenty of options all day long.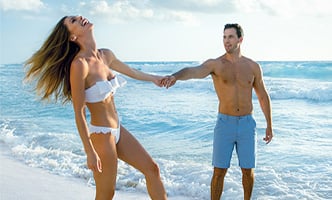 The Motion of the Ocean
No matter how technologically advanced the cruise ships' stabilizers are, you're going to feel the ship rocking throughout your voyage. At Palace Resorts, the only time you feel the waves is when you go swimming in the warm ocean waters.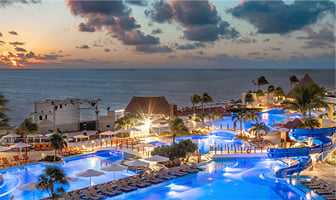 Peace of Mind
In the open air and beneath the warm tropical sun, resorts have an easier time keeping their properties clean and safe. In fact, Palace Resorts' new Purely Palace initiative includes more than 250 preventative actions to assure everyone's health and safety.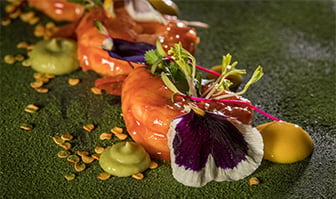 World Class Dining
Palace Resorts a vibrant mix of restaurants and bars, both upscale and easy. Using the finest local and imported ingredients, their gourmet restaurants artfully prepare each dish. Savory snacks, breezy cafés and 24-hour room service make it easy to feast whenever, wherever you wish.
Destinations & Resorts
Whether you dream about the festive culture of Mexico or island adventures on Jamaica, you'll find the ideal Palace Resorts location to match your dream of paradise.
CANCUN
Beach Palace
Sun Palace
Moon Palace Cancun
The Grand At Moon Palace
Le Blanc Spa Resort Cancun

Cozumel
Cozumel Palace
Isla Mujeres
Isla Mujeres Palace
Playa Del Carmen
Playacar Palace
Los Cabos
Le Blanc Spa Resort Los Cabos
Jamaica
Moon Palace Jamaica
SAFETY PROTOCOLS PROTECT YOUR TRIP
New guidelines from the Centers for Disease Control and Prevention require air passengers entering the United States to provide a negative COVID-19 test before boarding their flight. To make this preventative step easier for you, Palace Resorts and Le Blanc Spa Resorts will now offer easy, onsite COVID-19 antigen (rapid) testing.

For any guest who has been staying at the resort for a minimum of 3 nights, if your COVID test prevents you from returning to the United States, Palace Resorts and Le Blanc Spa Resorts will cover the cost of quarantine for up to 14 days at no cost for up to two guests, should both guests test positive.
LET US HELP YOU PLAN YOUR DREAM VACATION CONTACT OUR RESORT SPECIALISTS AT 800-493-6609